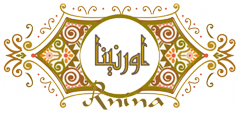 My aim is to achieve excellence in every sphere.
I focus on providing quality products, offering competent services, quoting reasonable prices and ensuring timely delivery. The ambiguous aim of Ornina's Design and Marketing Center is to create a well-recognized label of Syrian handmade works
Ornina's claim is to present Syrian handmade works as high quality products with artistic value
Ornina's Gallery by Adnan wish to To have a fingerprint in the world of manual work.